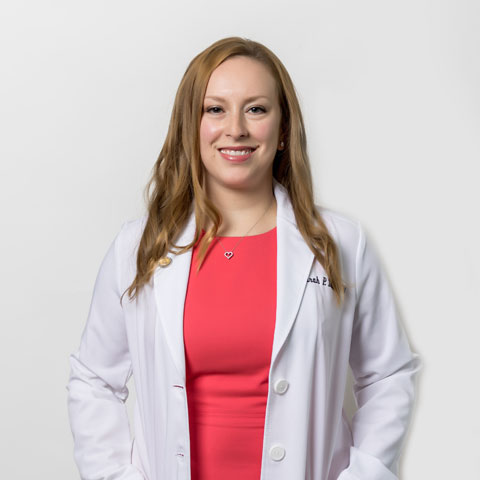 Dr. Sarah is a San Antonio native, having played varsity volleyball for John Marshall High School. She then went on to become the proudest member of the Fightin' Texas Aggie class of 2007 – a time in her life where the only color in her wardrobe was maroon. Dr. Sarah earned her DDS degree from Texas A&M College of Dentistry, where she was fortunate to meet and fall in love with Dr. James! After dental school, she completed the Advanced Education in General Dentistry residency program at UT Health San Antonio School of Dentistry, where she learned IV sedation and implant placement, among other advanced procedures.
When Dr. Sarah isn't in the dental office, she is still active in dentistry... with many accolades to show for it. In 2019, she was named TEXAS NEW DENTIST OF THE YEAR! This year she was named to the Super Dentists™ list in TEXAS MONTHLY for the third year in a row.
Dr. Sarah is also a Fellow in both the Academy of General Dentistry and the International College of Dentists. She has served on many committees and boards of directors for both local and state dental associations. Dr. Sarah loves giving back to the community and has provided dentistry at charitable events like Dentistry from the Heart, Smiles of Hope, and Texas Mission of Mercy.
Need a topic to break the ice at your next dental visit? Aggie football, Spurs basketball, or your favorite book would be a great place to start!
Dr. Sarah is a member of the following organizations: