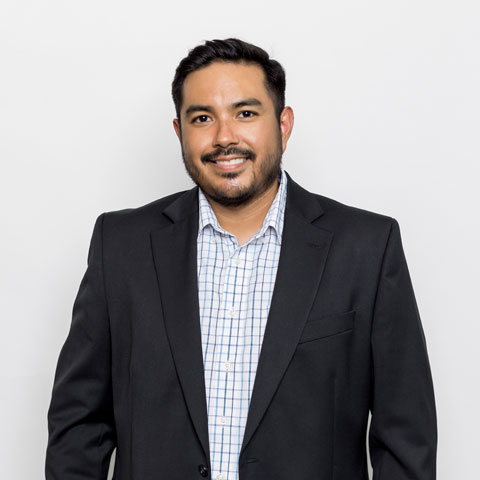 Dr. James was born and raised in San Antonio with deep roots in the community. He attended John Jay High School Science and Engineering Academy where he grew a strong interest in Science and its evidence-based approach to problem solving. After graduation, his passions led him to continue his pursuits at Rensselaer Polytechnic Institute in New York where he received his Bachelors in Biology. Dr. James then took an interest in dentistry. He spent time working at the office of his own dentist and grew to appreciate how much a smile can change someone's life. He knew this was how he would give back to his community. Dr. James went to complete his dental training at Texas A&M College of Dentistry where he met his wife, Dr. Sarah. The two moved back to San Antonio in 2013 where they began practicing as dentists.
Dr. James' calm and attentive chairside manner help his patients to relax and to know that someone is listening to their concerns. His evidence-based approach to problem solving remains in his roots. He is always learning about the latest advancements in dentistry and how it may help his patients. 'Treat every patient as if they were your family', has been Dr. James' core belief his entire career. He and his wife started Alamo Ranch Family Dentistry with the desire to give patients an unforgettable, enjoyable dental experience and to give them an all new perspective on what it means to visit the dentist.
When Dr. James isn't at the dental office, you can find him in the local live music scene as the bass player of the party cover band, Zero Gravity. He is an avid Spurs fan and loves to go out and play volleyball at least once a week. But nothing is better than relaxing at home with his wife in the beautiful Texas hill country.